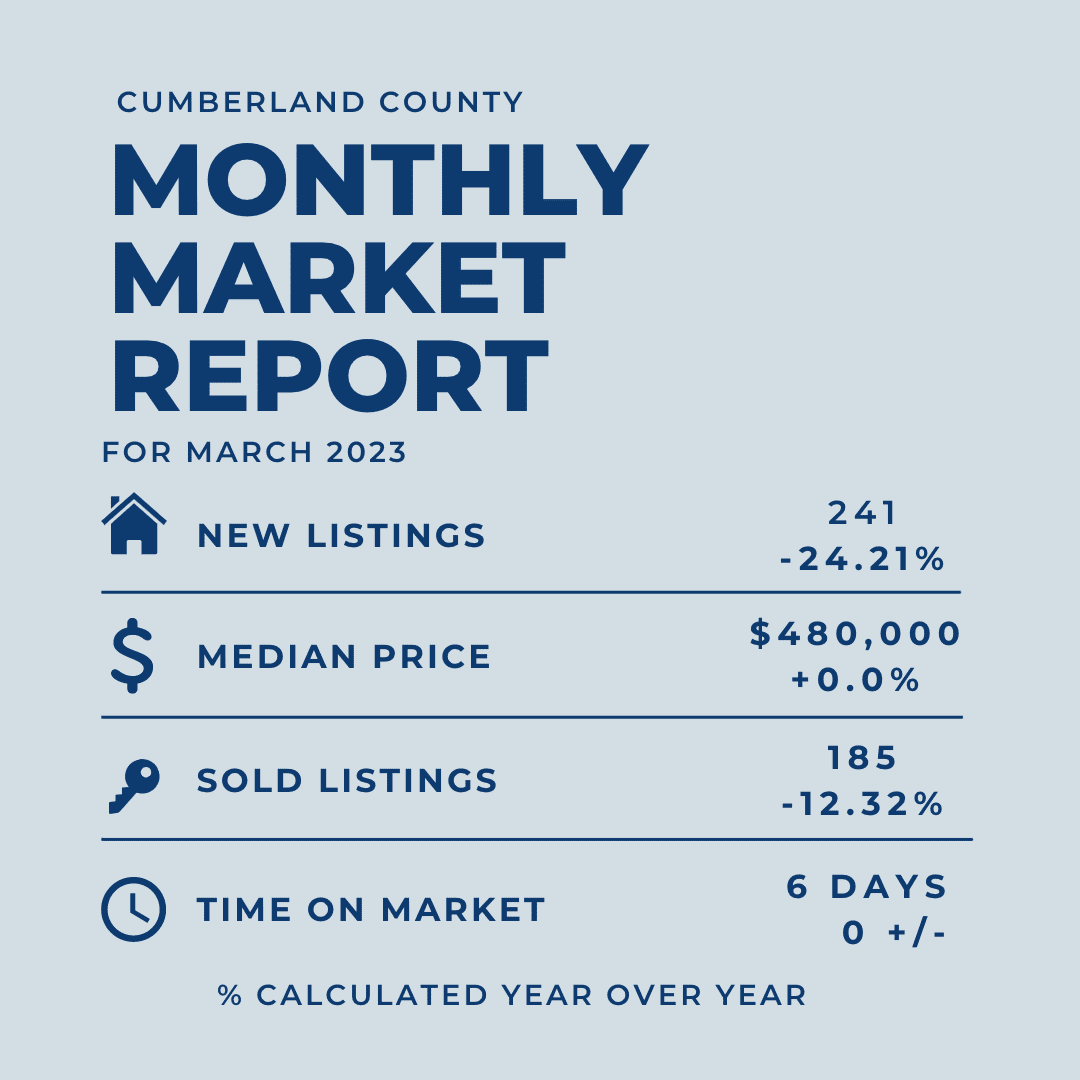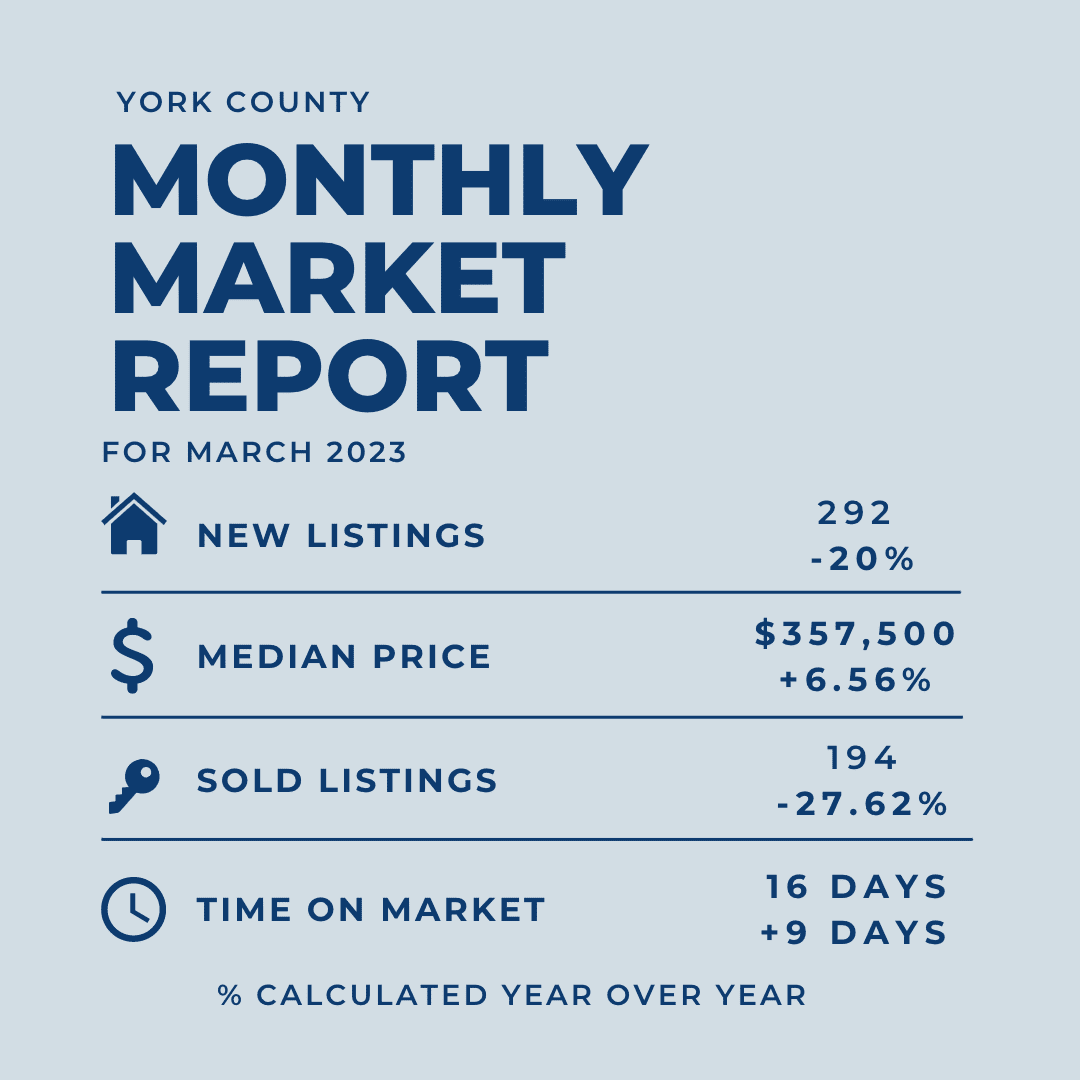 First, let's look at the number of new listings. York County saw a drop of 20% while Cumberland County saw 24.21% fewer new listings during the month of March compared to a year ago. While our stats pages (here for York County and here for Cumberland County) show that month-over-month this is an increase, and it shows a seasonal trend where new listings drop off as we head towards winter then increase as we head into spring and summer, it is concerning that we're still seeing 20%+ fewer listings than we did a year ago.
The message from us the past few months has been "there is not enough inventory" and while it is improving month-over-month, we're seeing quite a drastic decline year-over-year. Despite the rising interest rates (they've actually been falling as of late), the lack of supply will be sure to keep prices from dropping.

Let's now look at the median sales price. York County saw a year-over-year rise of 6.56%, but Cumberland County's median sales price remained exactly the same as it was a year ago in March at $480,000. In the field, we at Tomazin Goff Realty are still seeing multiple offers on most everything that is reasonably priced. Our theory here is that owners with higher-priced homes can simply afford to wait until April, May, June, or July to list their homes. What we've seen the past few months are listings from sellers who have experienced a life event (job relocation, divorce, death, birth, etc.) and have had to sell, and as the stats show us, these are mostly homes priced under $500,000. This is typically what we see in the winter months in Maine, so we're not ringing any alarm bells this time. We still predict that home values will continue to rise as we head into summer, primarily due to the imbalance of supply and demand.
We are all excited to see what the spring market will bring. Stay tuned!